Experience and empathy for your health –
today and tomorrow!
GP Munich Bogenhausen
Dr. Johannes Guggenmos & Dr. Björn Hilmers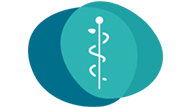 Here at GP Munich Bogenhausen, maintaining personal, lasting and trustful relationships with our patients is at the heart of our mission. Thanks to our wide range of services and years of experience, we are able to effectively treat and prevent disease and keep you healthy!
We are a teaching practice affiliated with
Ludwig Maximilians University
of Munich (LMU)
We speak German, English, French, Spanish, Hebrew – עִברִית, and Swedish in our practice.
Your general practitioner in Munich Bogenhausen
Dear patients, Dear visitors,
Welcome to our website! Have a look around to find out more about our practice, our team and our wide range of services.
Our primary objective is to use our knowledge and skills to create tailor-made treatments and ensure your well-being in the long term. Because after all: Your health is our highest priority! We offer patients from all over Munich a comprehensive range of general medical and specialist care and are delighted to be your initial contact in case of symptoms.
The main focus of our practice is extended GP care for preventive and early diagnosis as well as therapy and support in the event of illness. At your GP in Munich Bogenhausen, we strive to help maintain and improve your physical health – for a lasting sense of well-being. For us, it's not about becoming healthy, but staying healthy.
In the case of an existing illnesses, we will support you in your recovery. We believe in explaining diagnoses and treatments to you individually so that you can better understand your condition, and in supporting you during your illness and necessary treatment. We will guide you every step of the way.
A mutual relationship of trust is always a decisive part of treatment, which is why we cultivate a very personal and respectful relationship with our patients. With a lot of time, empathy and modern technology, we take care of maintaining your health and helping you recover.
Our care is comprehensive and timely: We offer vaccinations, blood samples or medical certificates without long wait times. We work hand in hand as a team to make this happen.
As an academic teaching practice affiliated with the Ludwig Maximilian University of Munich (LMU), we are always up to date with the latest medical knowledge and promote young medical talent. We are committed to the further development of medicine and future generations.
Our practice is located on the ground floor of a modern building with direct access to local public transport. A public underground car park (under the Edeka supermarket) is within walking distance.
We look forward to seeing you.
Dr. Johannes Guggenmos, Dr. Björn Hilmers and the entire team
– GP Munich Bogenhausen –
Our services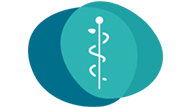 General practitioner
Long-term blood pressure measurement

Thyroid diagnostics

Basic psychosomatic care

Cholesterol and fats in the blood – differentiated lipid therapy: Specific diagnostics and treatment is our goal
Preventive care
Medical check-up (check-up covered by health insurance companies)

Individual health consultation (individual check-up)

Test for sexually transmitted diseases (STD check)

Chronic disease support – Disease Management Programme (DMP)

Skin cancer screening: thorough prevention examination

Abdominal aortic screening – for men over 65
Coordination in health care
Other services
HIV pre-exposure prophylaxis (PrEP)

Acupuncture

Vaccinations and travel medicine

Palliative medicine

Infection protection instruction according to §43 IfSG (German Infection Protection Law)

Plastic and aesthetic surgery

Aviation medicine